PASTORAL STAFF & DIRECTORS
Lead Pastor & Worship Director
Pastor Josh and Jill are our Lead Pastors here at Columbia Heights Assembly. They have been married since 2002 and have been on staff at Columbia Heights Assembly since that same year. They served as the Youth Pastors for Columbia Heights Assembly for 11+ years until transitioning into the Senior Associate role in 2014 and on September 10, 2017 they moved into the Lead Pastors position at Columbia Heights Assembly. Along with this, Jill is the Music Director for the church leading our worship teams. They are parents to two outstanding sons, Justus and Jayden, and two incredible daughters, Elly and Elizabeth.
Office Phone: 360.578.2424
Josh's Social Media Links
Jill's Social Media Links
Levi and Alyssa have been married since June of 2011. At the end of August 2013 they agreed to intern underneath Pastor Josh and Jill for a year. In that time, Pastor Kent and the Elders felt that they would be a perfect fit to transition behind Pastor Josh & Jill as the Youth Pastors and started April 2014. They served as our youth pastors for seven years and then in 2020 transitioned into the Associate Pastor role. They are the parents of two amazing little girls, Zoe and Ember.
Office Phone: 360.578.2424
Levi's Social Media Links
Alyssa's Social Media Links
Pastor Kent and Pam have been married since May of 1976. From 1980 to 1992 Pastor Kent was the Youth Pastor for Columbia Heights Assembly. In 1992 he transitioned into the Associate Pastor and served in that position for twelve years. In 2004 they became our lead Pastors for thirteen years. Starting in 2017 until 2020 he moved back into the position of our Associate Pastor. Recently they have transitioned into our finical director. They have three kids and eight grandchildren.
Office Phone: 360.578.2424
Danielle has been serving at Columbia Heights since 2012. She became a leader in our youth ministry her senior year of high school and since then has transitioned into our Youth Director. Currently she is attending Portland Bible College where she will be getting her Associates in Theology. Her heart is to see the next generation rise up in faith and live out the calling God that has placed on their life.
Office Phone: 360-261-2407
Dani's Social Media Links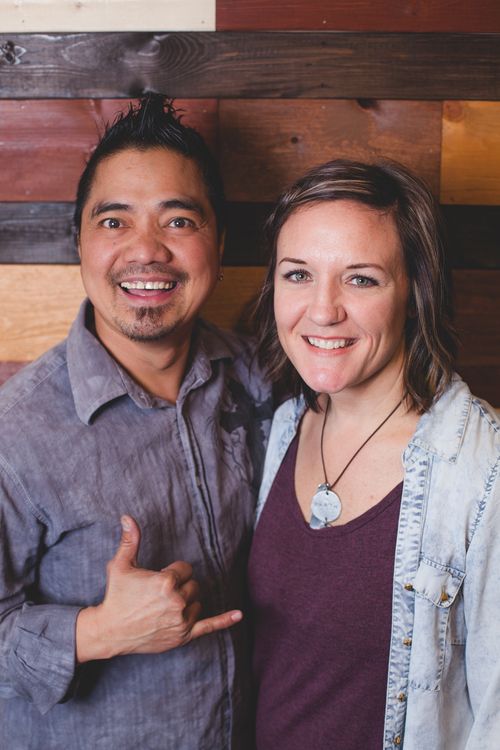 Children's Ministry Directors
Ed & Aleta were married on the island of Saipan in 2006. They moved to Rainier, OR in 2008 and began attending Columbia Heights Assembly. Aleta, who went to Saipan as a missionary teacher in 2002, is originally from Rainier, and Ed is from the Philippines and had lived in Saipan since the mid 90's. They have been serving as the Children's Ministry Directors since September 2013. They have two daughters, Kailea and Miranda and a son named McKian.
Aleta's Social Media Links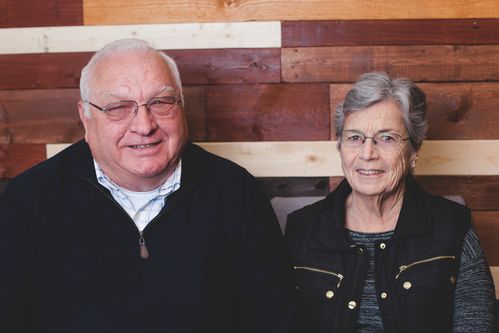 Chaplain Lyle Prather, Ph.D is the founder and was the director and senior chaplain of Cowlitz Chaplaincy in Cowlitz County, WA, incorporated as a non-profit organization in 1985. Chaplain Lyle is an ordained minister with the Assemblies of God. In July, 2010 he received his Masters Chaplain certification with ICPC. He is married, father of four, grandfather to twelve and great-grandfather of four. He is a member of National Christian Counselors Association and holds a Ph.D. in Counseling. Chaplain Lyle retired from the Chaplaincy July 1, 2012. Pastor Kent Doehne asked Pastor Lyle and his wife Miriam to become the Minister of the Celebrate Recovery Program the church started in 2007. March 1, 2013 Pastor Lyle accepted the position.
Front Office Administrator
Zohie joined our church in 2017 and has increasingly become more involved. She currently serves in our church as our middle school girls connect group leader. She also is the leader of our coffee ministry. In 2020 she became our office administrator. Currently she is attending Portland Bible College where she will be graduating with an Associates in Theology. She has a heart to see the city of Longview reached for God.
Office Phone: 360-578-2424